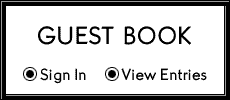 Sensei: Thomas Arthur

Rank: Hachi-Dan Black Belt (8th Dan)

World Karate Union Hall Of Fame 2007

Master Instructor Of The Year.

World Karate Union Hall Of Fame 2016

Golden Lifetime Achievement. 

30+ Years in Martial Arts

For Class Information:

 Phone:740-352-KICK (5425)

or 

Find Us On Facebook @SochinKarateDojo

Aikido or  "Harmony of life force way";

A modern Japanese martial art developed in the Mid - 20th century

by Ueshiba Morihei  O' Sensei from the Daito Ryu Aikijitsu tradition.

Aikido includes Nage-Waza (Thrwing), Uke-Waza (Falling),

and Osae-Waza (Controlling).

Aikido practioners Utilize Irimi (Entering) and Tai no henka

(Body shifting) to direct the attacker's energy or intention away 

from themselves.

                                            KARATE

Modern Karate was first demonstrated in Japan in 1922 By Gichin Funakoshi,  founder of  Shotokan karate. How ever the history of  karate goes further back than this to the Ryukyu Islands off the coast of Japan today known as Okinawa. The origins of Okinowa-te are not fully known but it is believed that some of the influnces from this came from China and it's development brought about by the ban of weapons in Okinowa in the 15th century.






This page was last updated on: January 20, 2021

Learn to DEFEND YOURSELF And your FAMILY.

Our Self-Defense class will be held in Waverly. 

Our next class will be as requested.

Please Call or email if you are interested.

We hope to see everyone there

We would like to know about how many people are going to attend the class so we will know how many Black Belts we will need to be there.

Please Call 740-352-Kick(5425) and let us know if you plan to attend.

*Our self defense class is a must for Men and Women Who travel, work or get off work evenings or after dark.

*You will learn quick and effective techniques that work and could save your life.

*You will not only learn techniques in Karate and Aikido, but you will also learn about objects that can be used as weapons and the best way to use them.

*You will also learn how to instantly know what to do in most any situation.

  400 Clough Street Waverly, Ohio 

Located behind Pike Christian Academy School  

Thursday's 6:00 - 7:30 P.M Or longer.

Self - Defense Class Info At Bottom Of Page 

Thank You For Visiting Our Page

CLASS LOCATION, SCHEDULE, AND TIMES


Karate - Aikido - Aikijitsu